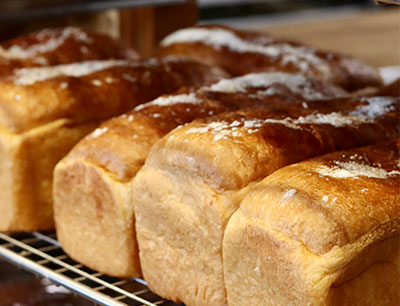 Plain, Seeded or Golden Raisins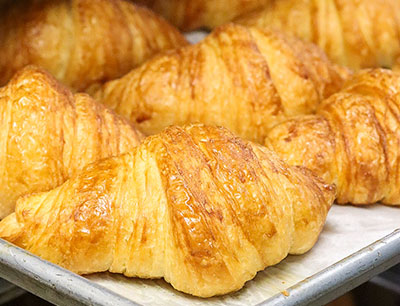 TWICE BAKED ALMOND CROISSANT
TWICED BAKED CHOCOLATE ALMOND CROISSANT
FRESH FRUIT CREAM CHEESE CROISSANT
HAM & PROVOLONE CROISSANT
TURKEY & CHEDDAR CROISSANT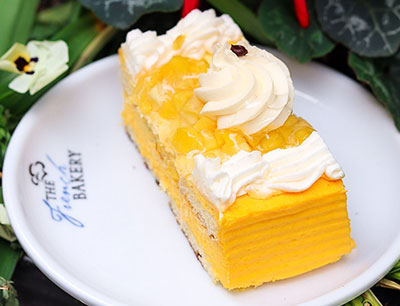 CHOCOLATE RASPBERRY DELICE
STRAWBERRY WHITE CHOCOLATE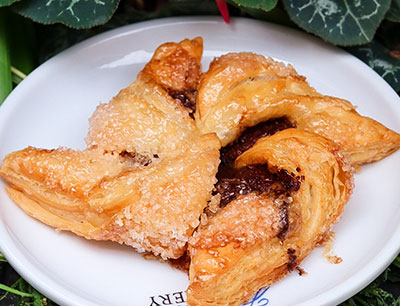 Cream Cheese, Apple, Raspberry or Strawberry
RASPBERRY CREAMCHEESE BRIOCHE
SOFT CHOCOLATE CHIP COOKIE
Apple, Marionberry or Pineapple
SOFT OATMEAL RAISIN COOKIE
Vanilla, Chocolate or Chocolate-dipped Almond
ALLERGY PRECAUTIONS: Products from our Bakery may contain Milk, Eggs, Fish, Shellfish, Tree Nuts, Peanuts, Wheat, Soy, Sesame.
Customers having allergy to any of these are recommended to take precautions before eating any of our food including Kitchen Menu Items, Pastries, Cakes, Desserts, Cookies or Breads
Visit Us
Serving a full menu of freshly baked goods everyday.
Place An Order
A huge variety of delicious pastries and lunch menu to choose from to fit every occasion you desire.
Get in Touch
Our friendly team is ready to assist.